Heads Ups Friends: I am refreshing my old blogs from way back. This one takes us back to Decemeber 19, 2017! I have learned a bit since then and wanted to clean out, edit and freshen up my writing. Plus, it's good to go back and read my old stuff! I hope you'll enjoy going do this old road with me. Maybe you'll get inspired too.
J Is For Judgment
I am reading the book The Universe Has Your Back by Gabrielle Bernstein.  In this last chapter I read it's what Gabrielle calls THE UGLY J WORD, Judgement. I learned so much in this chapter that I felted I should share with it with your all.
I have an issue.
I have always had an issue with jugement and letting it affect my advancement in life. However, I did not realize how judgement had been impacting me spiritually and even my own judgements towards others, even unknowingly.  Judgement wasn't just slowing my groove in life down, it was causing me to impact others progress in life also and it's important to acknowledge that.
Masters of our own fears.
What Gabrielle says in her book, really opened up my mind and freed me from my judgement prison! Her words- Basically, Judgments that's we put out there on to others, are exactly what we fear being put on to us! This explains so many people in my life perfectly. I really had to consider how I had let this impact my path, my progress or should I say, lack of progress as well. I actually reread this part of her book a few times and let it sink in. Then I questioned it! What am I worried about being judged for? What do I judge others for? After chewing on this for awhile, I was started to see what Gabrielle was writing about and understanding it! What we judge in others, IS what we judge in yourself! Yet, for me I seem to give extend grace to others before I would ever extend that same grace to myself. Anyone else?
I am a worrier.
I have worried myself to the point of needing anxiety meds! ( UPDATE: I'm no longer on any meds for this! 5/7/2020) This pressure, the heaviness, the weight of being what I think everyone expects me to be all the time can be brutal. I mean, I have alway thought there was a "right" way to grow up and become an adult. To be fair, I don't think anyone can perfectly get through those teen years but I did what I could to check each and every box "the right" way!  I graduated high school the best that I could, with the chaos going on around me but still I got through it. I got married to a great guy and made a family. I followed others plan mostly. Followed the booked that should have made most parents somewhat proud I thought. Made a beautiful family, bought a house on our own, had good jobs, even new shiny cars… everything was looking up. Till one day it wasn't. We lost it all…almost. Thank God we still had each other. I did everything I thought I was suppose to do wait that "GOOD JOB KID" and never got it and then ended up losing it all anyway.
The hardest lessons.
I was learning lessons all over place at this time in life. But in this moment I was learning the hardest lesson yet! We got back on our feet with our finances and although this process took years to do, we finally saved up a downpayment and…. drumroll please… bring in the judgement! We bought another huge house because that's what we think makes us the "right" type of grow ups! Why is that? This type of house is what will make the parents proud! It means we've succeed in life somehow? Truth is my parents didn't even notice. Not one word about our "big" house and never even visited us once. Who were we trying to impressed?
When we look to buy a house want our kids in these neighborhoods, in these houses, having these nice computers, these phones, toys, and in these activities. And as adults "think" we needs the nicest newest cars, fancy watches, campers, boats, vacations for the family! If you're doing it right then you are doing it this way!
I know this looks bad… I feel like a jerk… But Gabby says "Don't judge yourself for your judgement, know we are all just looking for love." And that's it right there. My husband is a great guy and I love him so much! He too has the same crazy issue as me. We want to be accepted, loved and praised for doing good in life. We wait for the "you guys are doing great!" or "you both have made a wonderful family." We have never gotten that. We got the nothing. We went overboard wanting and waiting on people's approval. In turn, this Judgement has separated us. It separates us from others and from love…from our connection to God! Gabby talks about this in her book much more deeply.
History is everything.
What I realized after more thought and much time of reflection was that I was looking at people through my own fears, my past experiences and that my history is everything. We all have things that we don't want anyone to know, so many pressures that are placed upon us or things that we've lived through and have changed us forever.
Judgement is our dirty EGO and it's draining our happiness. Even worse I am not 100% sure what it is that will make me happy anymore. I've been caught up for too long I'm afraid. How do I find out what it is that I need to be joyful and stop trying to please the world? Stop casting judgements on the world?
Starting over is free to everyone. 
I am ready to let go of things that filled the shell and make a meaningful home. I am ready to make new relationships and renew old new in a healthy meaningful way… if it's meant to be. Now that I have witnessing my judgments on how I am living, I am asking for forgiveness to myself and starting fresh. I want some peace for once. I want to see people with non judgemental eyes, just knowing it will be what it is meant to be. I don't want to bring my baggage with me and put it on anyone and I am done carry theirs. I can be sympathetic to people, after all that is who I am  but I don't need to be a slave to those feelings anymore.
So I forgive myself for my judgements and I forgive everyone. I'm letting go of them now. I am choose again and this time I choose peace.
Information about Gabrielle Bernstein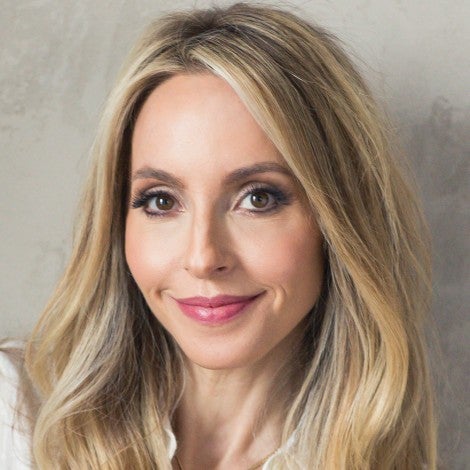 This is book discussed:
Here is the Amazon link to order: